FREEMAN v. HSBC
Osen LLC (together with Turner & Associates, P.A. and Motley Rice LLC) represents more than 300 families of Americans who were victims of Iranian-supported terrorism in Iraq between 2004 and 2011. In fact, more than 1,000 U.S. service members were killed or injured by Lebanese Hezbollah-designed and Iranian-manufactured Explosively Formed Penetrators (EFPs) and Improvised Rocket-Assisted Munitions (IRAMs).
For example, the 2010 NDAA Conference Report issued by the Office of the Secretary of Defense confirmed that "Iran continues to provide money, weapons and training to select Iraqi Shia militants and terrorists despite pledges by senior Iranian officials to stop such support. The weapons include: Explosively Formed Penetrators (EFPs) with radio-controlled, remote arming and passive infrared detonators, Improvised Explosive Devices (IED), Anti-aircraft weapons, mortars, 107 and 122 millimeter rockets …."
The first and leading case of its kind, captioned Freeman v. HSBC, was filed in federal district court in Brooklyn, New York on Veteran's Day of 2014. The Amended Complaint alleges that HSBC, Standard Chartered Bank, Barclays, Commerzbank, Credit Suisse and RBS N.V. conspired with Iran and Iranian banks, including Bank Saderat Iran's wholly-owned UK subsidiary, Bank Saderat Plc (a Specially Designated Global Terrorist), resulting in the transfer of: (1) billions of U.S. dollars through the United States in a manner designed to circumvent U.S. regulators' and law enforcement agencies' ability to detect and monitor the transactions; and (2) hundreds of millions of U.S. dollars to Iran's Islamic Revolutionary Guard Corps ("IRGC") and Hezbollah (both currently designated as Foreign Terrorist Organizations), and their agents and proxies operating in Iraq from 2003 to 2011.
Among the sources for the Freeman Complaint were Deferred Prosecution Agreements and Consent Orders entered into by most of the Defendants (acknowledging that they had provided illicit access to the U.S. financial system to Iran), as well as a U.S. Senate report focusing specifically on HSBC's alleged misconduct.
Plaintiffs also alleged (based on internal documents provided by a whistleblower) that Defendants Standard Chartered Bank and Credit Suisse helped the IRGC illegally acquire export-controlled goods from the United States, including goods explicitly restricted because of their use in terrorism.
In 2016, Congress added "secondary liability" to the ATA through the Justice Against Sponsors of Terrorism Act, Pub. L. No. 114-222 ("JASTA"), thereby permitting claims not just against those who themselves commit acts of international terrorism, but also against anyone "who aids and abets, by knowingly providing substantial assistance, or who conspires with the person who committed such an act of international terrorism." In reviewing Defendants' motions to dismiss the Complaint, the Court considered Plaintiffs' claims under both frameworks.
On July 27, 2018, Magistrate Judge Cheryl L. Pollak issued a Report & Recommendation recommending that the Defendants' motions to dismiss be denied in their entirety. Judge Pollak noted that the Second Circuit's February 2018 decision in Linde v. Arab Bank, Plc "did not hold that banks could never be held primarily liable for providing material support. Rather, the court made it clear that this was a question of fact, and the jury needed to be instructed on and proof of each separate element of § 2331(1)." Judge Pollak also noted that Linde confirmed that by enacting JASTA, "Congress has now clearly provided for both conspiracy and aiding and abetting principles to provide a basis for imposing secondary liability upon those who provide material support to terrorists."
Judge Pollak also noted, "each of the terrorist entities that is alleged to have injured plaintiffs is a part of the conspiracy, as are the Moving defendants who funded these entities….The… Complaint contains over 1,000 paragraphs alleging that various terrorist organizations, whose activities were funded through illegal transfers facilitated by the defendant banks, committed overt acts of terrorism resulting in significant injury and in many instances death to the plaintiffs." 
Osen LLC subsequently filed two largely similar cases in 2018 and 2019 against the same Defendants on behalf of additional Goldstar families and wounded service members. The second action was also captioned Freeman v. HSBC and is commonly known as Freeman II and the third captioned case is known as Bowman v. HSBC.
Defendants objected to Magistrate Judge Pollak's Report & Recommendation, and on September 16, 2019, Judge Pamela K. Chen rejected the Report & Recommendation and dismissed all claims against all Defendants.
Although it found that Plaintiffs had sufficiently alleged that Defendants conspired to help Iranian financial and commercial entities "evade American sanctions," the District Court ruled that because those financial and commercial entities purportedly had "many legitimate interests and functions," the Complaint did not plausibly allege "the intent that those services would ultimately benefit a terrorist organization."
The District Court did acknowledge that "Congress's stated purpose in enacting JASTA was 'to provide civil litigants with the broadest possible basis . . . to seek relief against . . . entities . . . that have provided material support, directly or indirectly, to foreign organizations or persons that engage in terrorist activities against the United States,'" but found that the "plain text of JASTA's conspiracy liability provision requires that a defendant conspire directly" with the person who committed the terrorist attacks at issue.
The Freeman case is now on appeal to the Second Circuit Court of Appeals. Freeman II and Bowman are also expected to be dismissed by the District Court and consolidated into the appeal.
---
RELATED VIDEOS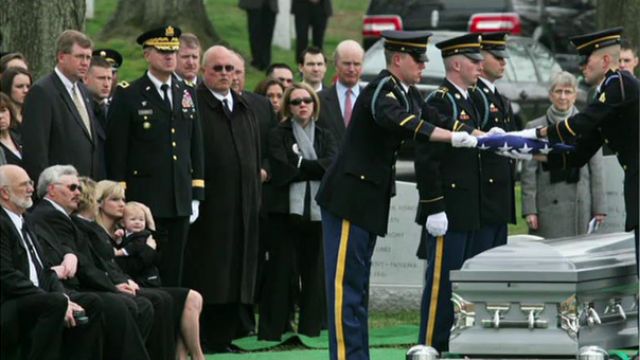 Veterans, families sue 6 banks claiming they helped Iran fund terror
Nov. 11, 2014 - 5:04 - Attorney Tab Turner and Kelli Hake, who claims 6 banks aided in her husband's death in Iraq, on the lawsuit.
---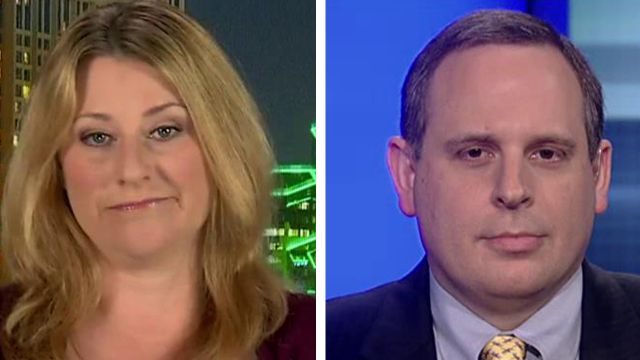 Vets, families, sue six banks, accuse them of funding terror
Nov. 11, 2014 - 4:47 - More than 200 veterans and their families have filed lawsuit against six international banks, accusing them of helping Iran transfer millions to militants that targeted, killed US soldiers during Iraq war.
---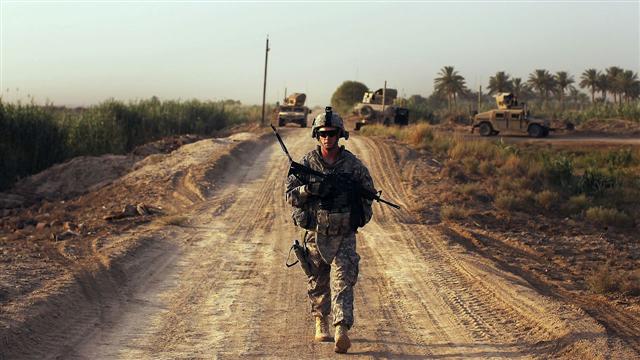 Banks Accused of Aiding U.S. Foes, and More
11/11/2014 12:00PM - Six major banks are accused by veterans of aiding Iran in moving millions of dollars to groups targeting GIs in Iraq. And is 4K TV the holy grail of television? Plus, why bigger age gaps mean shorter marriages. 
---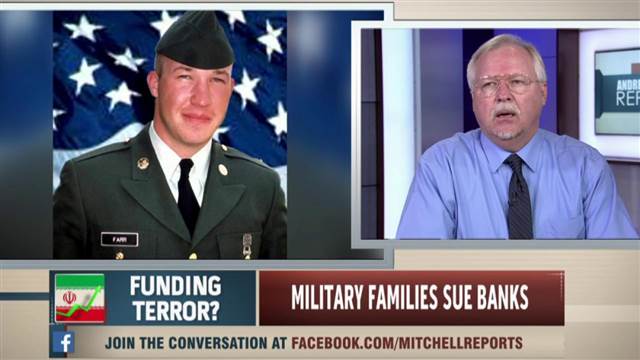 Military families claim six banks funded terrorism during war
Hundreds of military families are suing six banks accused of helping to move millions of dollars to groups targeting US soldiers in Iraq during the war. Attorney Gary Osen and Patrick Farr, whose son was killed by an Iranian-manufactured IED, discuss.